assalamu'alaikum. ana mau tanya sama semuanya, ada masalah lagi di ubuntu 12.04. ketika ana mengupdate selalu ada bacaan "WARNING: The following packages cannot be authenticated!
google-chrome-stable google-talkplugin libpq-dev libpq5"
ana coba ganti repo ke lokal (karena ana deket dengan IPB ana ganti repo ke PANDAWA) tetep yang gak bisa di update cuman kayak tulisan yang diatas, tapi emang masih bisa intal yang lain cuma gak bisa update aja. jadinya failed terus. ana coba praktekin cara dengan
http://ubuntu-indonesia.com/forums/ubbt ... ubuntu_sof
. gak bias pula. gambarnya seperti ini:
[spoiler]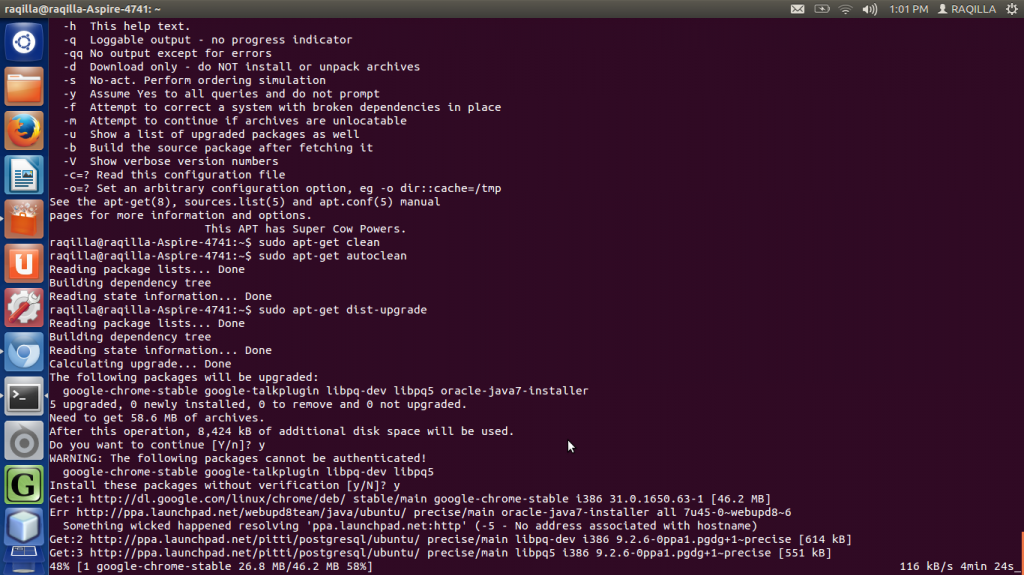 [/spoiler]
[spoiler]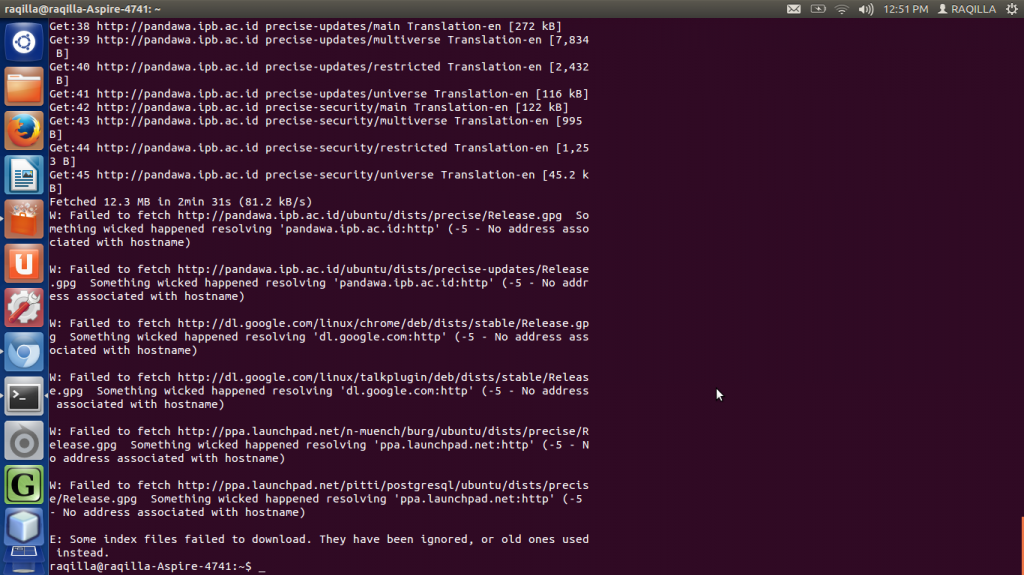 [/spoiler]
[spoiler]
http://i1176.photobucket.com/albums/x32 ... 125311.png
[/spoiler][spoiler]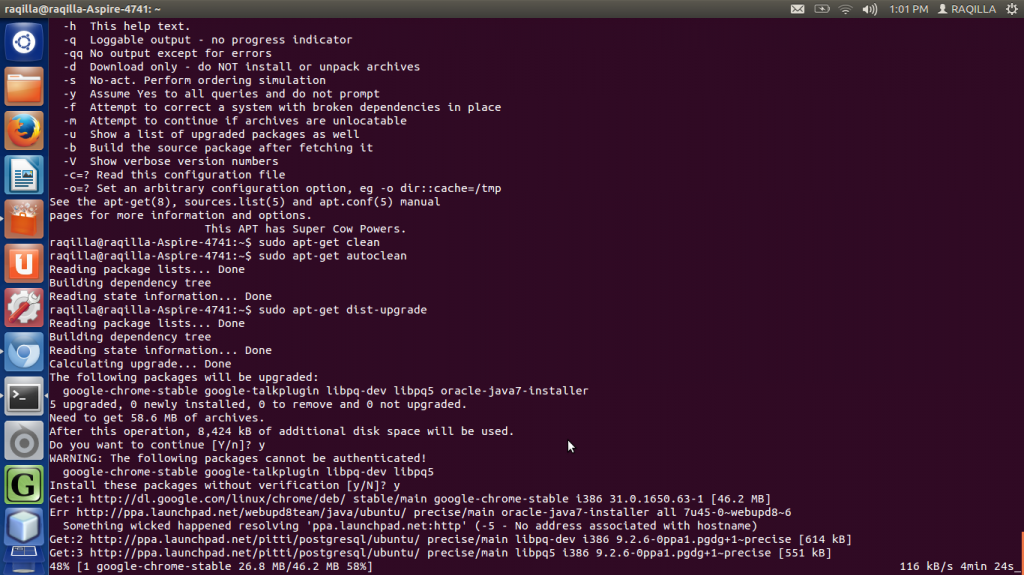 [/spoiler]
[spoiler]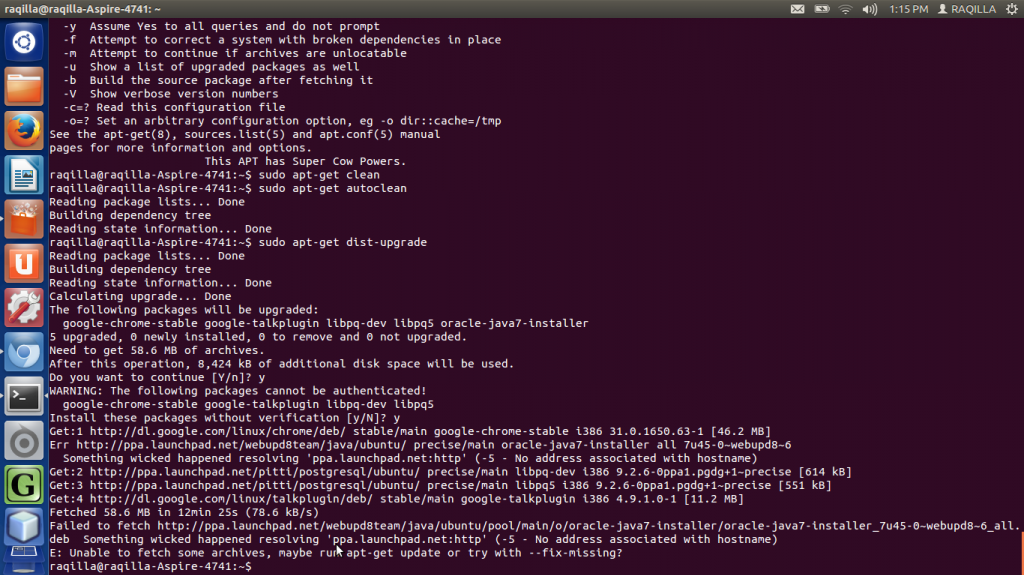 [/spoiler]
tulisan paling bawahnya "Fetched 58.6 MB in 12min 25s (78.6 kB/s)
Failed to fetch
http://ppa.launchpad.net/webupd8team/ja ... ~6_all.deb
Something wicked happened resolving 'ppa.launchpad.net:http' (-5 - No address associated with hostname)
E: Unable to fetch some archives, maybe run apt-get update or try with --fix-mis"