mas om.. ada problem nih pas instalasi disk quota di samba... kok muncul error ya
ini settingan fstab saya...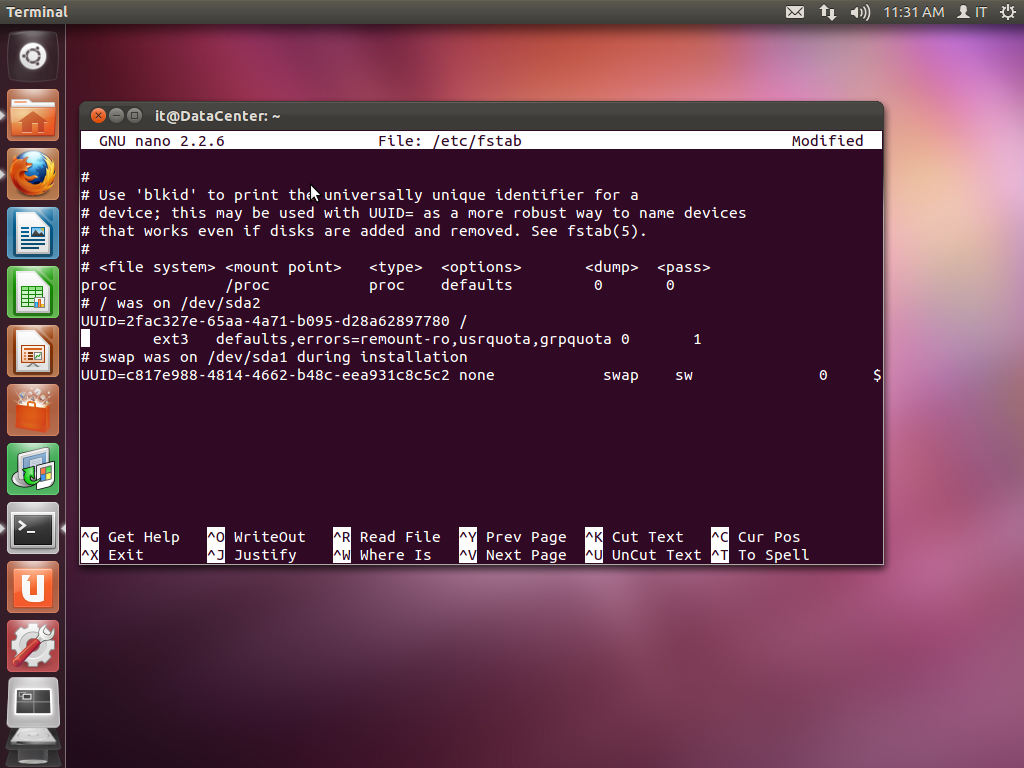 trus keluar erros begitu saya check
$ sudo quotacheck -avugm
quotacheck: Cannot guess format from filename on /dev/disk/by-uuid/2fac327e-65aa-4a71-b095-d28a62897780. Please specify format on commandline.
quotacheck: Cannot find filesystem to check or filesystem not mounted with quota option.
help plis... tq